Your employees make the difference between a successful HVAC company and an unsuccessful one. One of the biggest challenges facing the industry is high turnover and low retention. The more you invest your time and resources into improving your talent, the more committed your employees will be to your organization. That is why it is important to invest in your talent and help them become their best selves.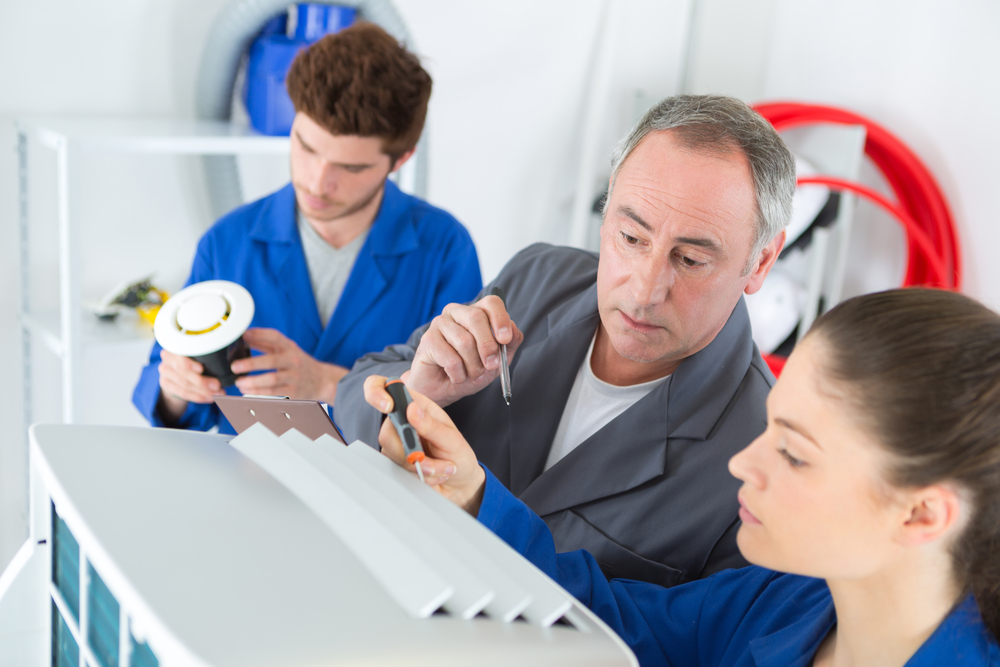 Certifications
If you have been in the HVAC business for a while, you know how fast technology, tools, and standards change. If you want to keep employees both productive and satisfied, you have to invest in their knowledge and skills. You want your team to have all of the most current certifications, such as the NATE certification, HVAC Excellence Certification, and the EPA 608 Certification. Training will help employees leverage their experience, hone their skills, and help them maintain safety standards. Some companies pay for certification. Others will pay for part of it. Either way, it is a worthy investment. Training is important because when standards and techniques evolve so rapidly, mistakes can become more commonplace. However, consistent investment in education will keep employees safer and help them perform their work more efficiently. It is a win-win.
Technology
New technology is changing the HVAC field. Employees will be able to work more productively if they have access to more efficient technology. Smart technology is one of the biggest developments. Smart technology let's equipment communicate with each other. This helps with safety and productivity alike, as the communication is much faster than what humans are capable of. The other big trend is sustainable and eco-friendly technology. You can improve retention by investing in sustainable building techniques. Employees want equipment and techniques that are better for the environment and are more likely to stay loyal to you if they know they're making a difference. HVAC is also starting to rely more on solar and geothermal energy, which greatly reduces CO2 emissions. Investing in clean energy will make employees feel better about themselves, which, in turn, will improve their job satisfaction.
Other Investments
Employees also want a well work-life balance and recognition. Creating more job flexibility will help reduce stress and improve focus and concentration, which is important for maintaining safety. Job recognition is incredibly important for improving retention. Your employees want to feel like you value the time and work they put into their tasks. They don't ever want to feel exploited. Even taking them out for lunch every now and then and saying thank you can help them feel more valued.
Investing in technology, education, and your employees' personal and professional happiness has many benefits. You will increase job satisfaction and employee loyalty. You will also be better equipped to meet your clients' needs. Together, this will help your company grow and become more profitable.
How can we help you?
As one of the leading executive recruiters in the Building Technologies & Construction industries, Delta Diversified knows this unique market. Whether you're looking for an individual sales professional all the way up to an executive business leader, we can help.
Are you a hiring authority in need of talent? Submit a search request today.
Searching for an opportunity in the industry? Contact Delta Diversified today to discuss your career path or browse our open positions.
See Our Latest Jobs Ready to Hire – Contact Me