While prepping for an interview, most candidates rehearse possible interview questions and research everything they can about the company. But no matter how much you prepare for the interview, it's impossible to anticipate the personality of the hiring manager. Yet, the person who connects with the interviewer on a personal level often lands the job. During the interview, small talk can make a huge difference. The conversations you have in between questions tells a hiring manager a lot about how well you interact with others. Here are a few tips that will help you make the most of the small talk that takes place in an interview.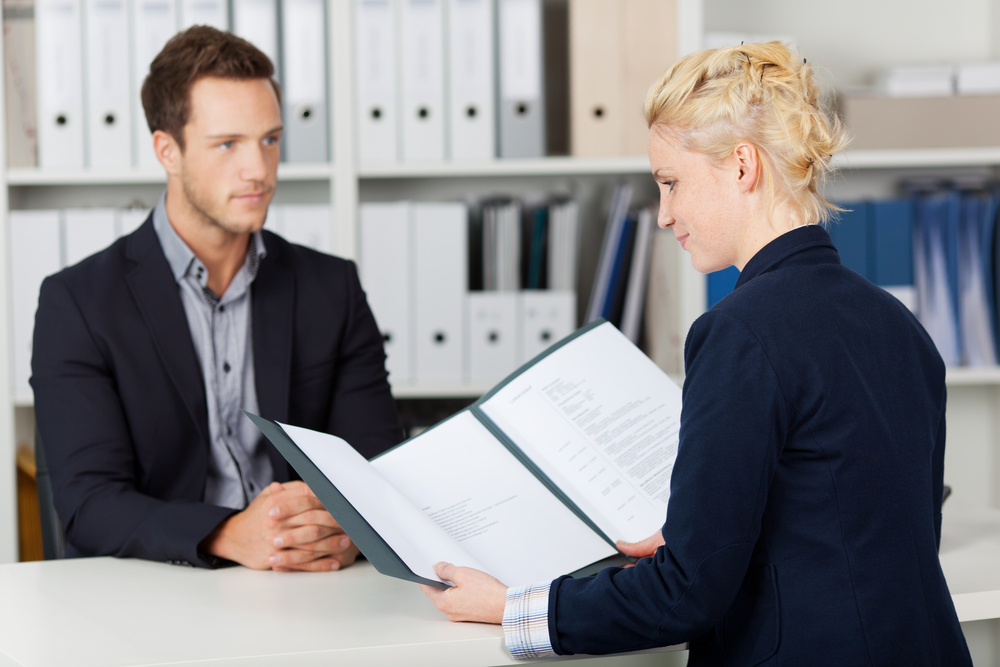 Avoid Clichés
Commenting on the weather or asking about their weekend won't tell the hiring manager much about your interpersonal skills. It certainly won't make you memorable. Cliché small talk will only make you blend in when your goal should be to stand out. A good way to start off is to say something that shows you are excited to be there; something as simple as "I'm so glad to meet you" can go a long way toward making a connection.
Search for a Common Interest
While you are researching the interviewer, keep an eye out for anything that could qualify as a common interest. People enjoy talking about their passions, especially with others that share the same passion. Just answering a simple question like, "How are you?" can lead to an interesting conversation.
Comment on Something Company Related
The best scenario is to have the small talk be relevant to the company. You are there because you want to work for the company, so having meaningful conversation about the company will help establish that you are truly interested. There may be advertisements on site for the annual holiday party. Or you may be aware of an award the company is about to receive. These are things that the hiring manager is probably excited about, so show them you share in their excitement.
Ask Questions
Even if you are an excellent conversationalist, you can still stumble into a moment of awkward silence during the interview. The best thing to do when you run out of things to say is to ask a question. In fact, the best interviews are a two-way street. You want the hiring manager to feel like they are having a conversation and not a Q & A session. A simple question like "Did you work on anything fun this week?" can ease the tension in the room and invites the interviewer to do the talking. This can give you a chance to calm down and put your thoughts in order.
Preparing for small talk in advance can seem weird at first. Yet, the first rule of interviewing is that you can never be too prepared. Every word you say and every interaction you have with a hiring manager matters. This includes thanking the hiring manager for taking the time to interview with you. You want to show them that you will bring a warm, positive energy to the team.
How can we help you?
As one of the leading executive recruiters in the Building Technologies & Construction industries, Delta Diversified knows this unique market. Whether you're looking for an individual sales professional all the way up to an executive business leader, we can help.
Are you a hiring authority in need of talent? Submit a search request today.
Searching for an opportunity in the industry? Contact Delta Diversified today to discuss your career path or browse our open positions.
See Our Latest Jobs Ready to Hire – Contact Me