If you're getting plenty of job interviews, but not receiving any actual offers, then it's probably time to re-evaluate your strategy. You might be overlooking some very basic things that can actually diminish your chances during an interview. Behaviors like smiling too much, bragging, and not making enough eye contact tend to alarm hiring managers. Be prepared, show self-confidence, and present to avoid saying some of the following blunders during an interview.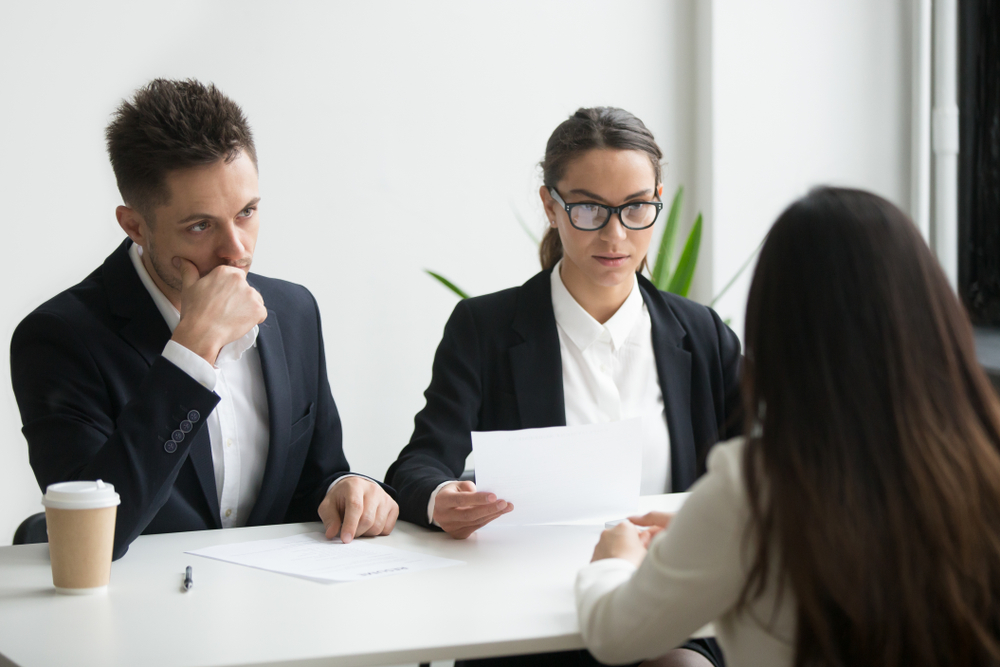 Anything negative about the current or past company. The safe zone regarding former employers is to discuss what you learned in either a neutral or positive manner. Saying something like, "my boss didn't know what he was doing," or "nobody knew what they were doing," will only paint you as a resentful person, and leave interviewers wondering if you're a difficult person to work with. If you want to get hired, focus on sounding knowledgeable about the company and interested in what they do.
"I was doing the job of a Project Manager." If you weren't the PM, then provide examples of what you accomplished instead to avoid sounding bitter. Concentrate on highlighting your strengths and transferable skills from past roles to prove what you'll be able to accomplish in the future once that organization hires you. Candidates are often chosen based on their leadership potential, rather than previous experience.
"So, how much money am I going to make at this job?" Asking this upfront will likely make a bad impression on the hiring manager. Your main goal should always be to earn the hiring manager's trust and respect. Let the hiring manager get to know you so that they will see the value you'll bring to the role. An appropriate response if asked your salary expectations could be, "if our goals are in alignment, I'm sure you'll make a fair offer."
Additionally, you should avoid topics such as religion or politics during the interview. These topics can be divisive and lead to heated debates. Talking about these subjects also puts you at risk of the hiring manager making pre-conceived judgements about you. You don't want to stand out as the candidate who stirs up controversy or has a bad attitude. If someone else brings up one of these subjects, politely redirect the discussion back to your interest in position and the company.
How can we help you?
As one of the leading executive recruiters in the Building Technologies & Construction industries, Delta Diversified knows this unique market. Whether you're looking for an individual sales professional all the way up to an executive business leader, we can help.
Are you a hiring authority in need of talent? Submit a search request today.
Searching for an opportunity in the industry? Contact Delta Diversified today to discuss your career path or browse our open positions.
See Our Latest Jobs Ready to Hire – Contact Me