FOR IMMEDIATE RELEASE: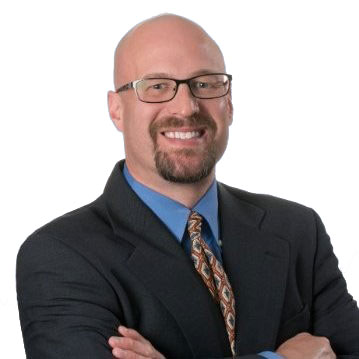 Delta Diversified Appoints Director for Building Technologies Division
Scott K. Hoffmann Named New Director of Business Development of Building Technologies Division
SOLON, OHIO, July 13, 2018 – Delta Diversified, a U.S. leader in professional and executive search focused on serving the building technologies industry, announced that Scott K. Hoffmann has joined the firm as director of business development in building technologies. He brings to Delta Diversified a deep passion, knowledge, and experience in HVAC control systems, energy management, IoT, and other state-of-the-art building automation technologies. Scott has exceled in several areas of the building technologies space, including: a BAS controls contractor, an international BAS controls manufacturer, and most recently an HVAC and BAS controls distribution company.
Scott brings over 25 years of sales, operations, and leadership experience to Delta Diversified. Since earning his MBA at Colorado State University in 2011, Scott has focused his career on helping building owners, mechanical contractors, controls contractors, and energy management companies operate more profitably and service their customers with effective smart building technology. Having Scott as leader of business development for the firm will allow the organization to expand to meet the demands of their clients and candidates in the U.S. and Canada.
"When one of our clients is looking for just the right person and has a hiring need that is critical to their business, they need to know that they are getting the very best that the talent market has to offer. Scott's industry insights and knowledge are built from real life experiences working in and closely with these contractors, manufacturers, and technology providers."
"His ability to more effectively bridge communication and understanding gaps will result in higher value solutions that create positive bottom line impacts for our clients," stated Delta Diversified President, Benjamin Stocum.
"Furthermore, we couldn't be more excited about Scott's decision to join and help build our Building Technologies team. Ultimately, it's our clients who will reap the largest rewards and that's what it's all about."
About Delta Diversified, Inc.
Founded in 1979, Delta Diversified is a niche-focused professional and executive search firm covering every major market in the United States. With a focus on serving the building technologies industry, Delta Diversified is a performance and results-driven executive search firm. Our commitment to the pursuit of excellence in our craft is the driving force that creates unique and compelling solutions to the complex hiring challenges faced by our clients. Our proprietary Accu-Search™ process and Search Scorecard™ enable our search professionals to consistently execute the most rigorous and transparent process known in the industry. Learn more about Delta Diversified at deltadiversified.net.
Media Contact:
Benjamin Stocum
[email protected]
440.996.0841
###