So you got a call from a recruiter, and you're not even looking for a job. Should you take the time to speak with them? Here's what you need to know about placement professionals and what to look for if you get that call.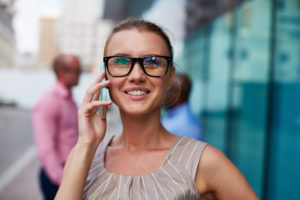 Market Experts
One thing that sets a high-quality recruiter apart from the rest, is their market expertise. Most recruiters work in a particular niche, and they become market experts in their niche. They use that in-depth knowledge to pair candidates with just the right opportunity with one of their clients. They have access to opportunities that no one else knows about. Their network of industry contacts gives them a strong advantage in helping place highly qualified candidates. Another important thing to note is that recruiters are in the relationship business. They build and maintain a network of candidates and clients, so they understand the importance of confidentiality in the process.
A Spirit of Collaboration
Highly skilled and experienced recruiters have a genuine interest in helping their clients find just the right person for the position; and at the same time, they're sincerely interested in helping candidates advance their career and improve their lives. And all of this starts with a conversation! They are adept at asking the right questions to get the essence of where you are now, what your next steps could be, and what is special about your skills and experience. They are unbiased in their evaluation of a good fit for both sides.
Transparency
Lastly, recruiters know the importance of transparency and maintain that openness and honesty throughout the process. As a professional in the business of building relationships, they strive to be forthright, and are looking for the same clarity from the candidate. When working with candidates, a good recruiter will provide you with timely relevant feedback. They also provide:
Guidance and straightforward advice.
Feedback on qualifications.
Honest reflection on your resume, body language, etc.
A seasoned recruiter has extensive in-depth market experience to help a candidate fit into the best role. They have every reason to help the candidate and the client find the perfect fit; and in the process, they deliver a high level of honesty and transparency. If a recruiter calls you, ask questions to get to know their process better. But be open to hearing about their opportunities. They might just lead you to the next great step in your career!
Are you looking for the next great opportunity in your career?
We are always looking for quality candidates and our search assignments change daily. Contact us to learn more about how we can help you with your job search. Or browse our current open opportunities.