There's a prime opportunity for Millennials to have a very big impact in construction now and in the future. At this moment, the impact is small, yet there is an opening where they could have much more of involvement and influence. Here's what we're seeing.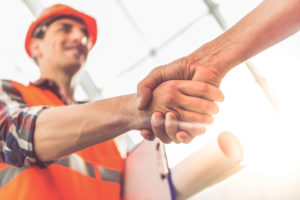 The Talent Gap
Currently there is a talent gap in these industries as the older generation of workers starts to retire. Movement among Millennials into the industry hasn't picked up steam yet but that is starting to gain traction. There is a particular talent gap for field technicians in areas like HVAC.
Different Styles
There is currently a major age gap between the field techs and the new apprentices they're training. There can be a major difference in communication styles between those age groups. There's an opportunity for project leaders and managers to help train and educate their workers to smooth the transition. For HVAC apprentices, they have a five-year training period and they're often working alongside someone much more tenured than they are. The communication and cultural differences may mean a learning opportunity on both sides.
Attracting A New Generation
More construction companies realize that if they want to fill the talent gap they must get directly involved in communicating the positive aspects of their field to a younger generation. In the last five years, there has been a push among those companies to get involved in programs at their local trade schools and community colleges. They are even getting involved at the high school level by funding scholarships and offering internships to students.
As they communicate the benefits of working in their field, companies are beginning to see movement towards filling the talent gap. Young people are happy to hear that they can begin working sooner in a job that pays more, and offers real marketable skills. This leads to long-term upward mobility for many people who didn't want to attend college, yet weren't sure what other opportunities were available to them.
Looking to Hire Building Technologies and Construction Talent?
As one of the leading executive recruiters in the Building Technologies & Construction industries, Delta Diversified knows this unique market. Whether you're looking for an individual sales professional all the way up to an executive business leader, we can help. Contact us today to talk about how we can bring great construction talent to you!