Time management or knowing how to make the best possible use of your time at work, is essential to long-term career success. Yet, many employees still fall into a routine of procrastination or mindlessly multi-tasking. These habits are not only detrimental to time management, but can also lead to additional stress, along with poor work performance, because you're always rushing to complete important projects before the deadlines. Here are some ways that can improve your time management skills.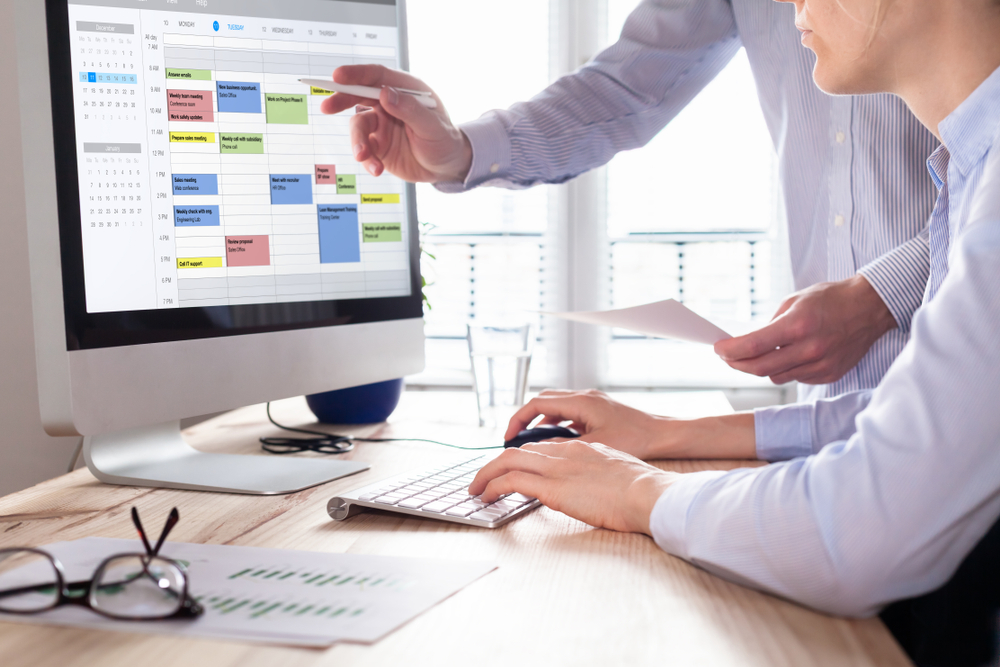 1. Share Responsibilities
Knowing how to strategically delegate work to your subordinates based on their skills and abilities is essential to time management. It's not uncommon to bite off more than you can chew in the professional world in an effort to continually prove yourself, so sharing the workload will enable both you and your team to be more productive and achieve your common goals. If you're already overloaded, then politely refuse to accept additional tasks. Just reiterate that you are trying to stay focused on quality over quantity.
2. Establish Deadlines
Setting effective deadlines is a valuable skill itself. They're inevitable, but they should always be realistic. It's always prudent to give yourself a little cushion by setting a soft deadline a few days before the hard deadline.
3. Stop Multitasking
Although there are several benefits of multitasking, and many organizations might consider it a desirable skill for their employees to have, it can actually compromise quality and cause you to lose focus on the most important duties of your job.
4. Set Priorities
Since some tasks will be more urgent than others, it's important to focus on accomplishing those first. Some of the most successful leaders in the world create three separate lists of tasks every day: work, home and personal.
5. Schedule Breaks
It's true what they say about all work and no play. It leads to stress and burnout that could otherwise be avoided by simply taking periodic breaks from work. Just stepping away for 10 to 15 minutes a couple times a day can help you reenergize and become more productive.
6. Start Early
From being calmer and more creative to having mental clarity, the most productive people begin their days before others. It's easy to gain a few extra hours each week by just waking up a little earlier each morning. You'll also find it easier to plan and stay organized by settling into an early morning routine.
How can we help you?
As one of the leading executive recruiters in the Building Technologies & Construction industries, Delta Diversified knows this unique market. Whether you're looking for an individual sales professional all the way up to an executive business leader, we can help.
Are you a hiring authority in need of talent? Submit a search request today.
Searching for an opportunity in the industry? Contact Delta Diversified today to discuss your career path or browse our open positions.
See Our Latest Jobs Ready to Hire – Contact Me