There are several current trends in the packaging market that are driving innovation and growth for our clients. An overall shift toward lessening environmental impact is a trend that impacts this industry in several ways. Here's how that trend connects several other shifts in the market worth paying attention to.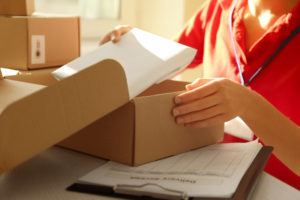 Sustainability & Efficiency
There's a strong push toward sustainability within the packaging industry. Companies are also finding innovative ways to use recycled materials, as well as maximize recycle-ability. Energy efficiency and environmentally friendly processes are also in strong demand. Companies are finding new ways to streamline the whole production process to make it use less energy and produce less waste. Companies are also using more end-product or waste product to power their state-of-the-art facilities.
Integration
More companies are moving toward becoming integrated so that they have greater control over their efficiency from start to finish. Owning and managing their own forestry resources helps them to minimize their environmental impact.
Mixed Materials
There is also greater movement toward mixed materials packaging. Companies are using a variety of substrates in their packaging and processes. The use of substrates such as corrugated cardboard, films, and folding cartons are helping companies streamline processes.
Flexible Packaging Innovation
Within the flexible packaging niche, companies are also maximizing their efforts toward sustainability and lessening their environmental impact. In addition, this market is seeing more innovation in their printing processes with the move toward digital printing. Companies can streamline their processes, lower costs, and maximize sustainability. An added bonus is that there are far fewer limits on creativity with the move towards digital printing. This makes it a win-win for everyone!
It's an exciting time in the packaging industry as we see both paper packaging and flexible packaging become more innovative and more sustainable in their processes and products.
Looking to Hire Paper, Print and Packaging Talent?
As one of the leading executive recruiters in the Paper, Print & Packaging industry, Delta Diversified knows this unique market. Whether you're looking for an individual sales professional all the way up to an executive business leader, we can help. Contact us today to talk about how we can bring great talent to you!